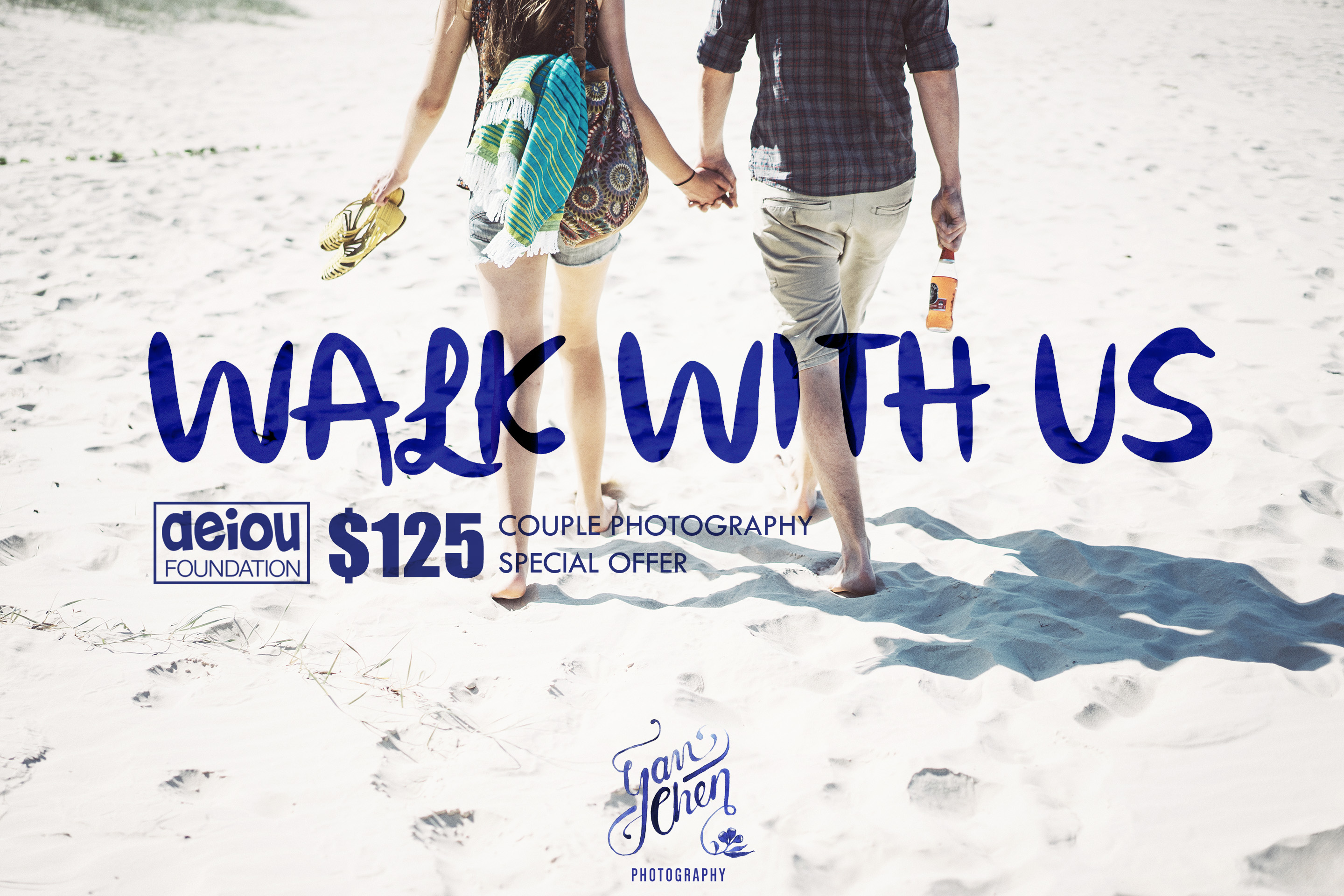 On July 15,  a bunch of us with like minded people will be participating in the Champions Challenge and stepping up (literally) to make a difference in the lives of children with autism! Our team will undertake a physical & mental challenge, as we hike 42km, through rugged terrain, from Mt Glorious to the Gap.  The fund we raised will help AEIOU transform the future of children diagnosed with autism.
Yan Chen Photography is making special offers for 3 couples for this fund raising campaign – 1.5 hours couple photography session for $125! 100% of the cost will be directly donated to AEIOU through the web page below. https://donate.grassrootz.com/aeioufoundation/champions-challenge/formaniacs/yan-chen
This will be a great opportunity to arrange a little outing session with your love ones. Go for your favorite weekend stroll through the neighbourhood streets (bring your furry friends~), or to the secret track down the local creek line, or to explore somewhere you long to take a small adventure. You will be 'tailed' by a photographer (a easy-going friend that owns some fancy cameras type photographer, not the London paparazzi type photographer) that will spontaneously take some in-the-moment shots of you two – sample photos as following. By doing this you will be also part of this 'great walk', to make a difference to the children in need~
If that is something sounds you are keen to do, please make your first step by saying hello to yanchenfoto@gmail.com. Please share this information to friends and families who you know may be interested too.
Thank you!